A Peek Into A Ballerina's Dance Bag
A Peek Into A Ballerina's Dance Bag
Are you also a fan of "what's in my bag" videos on YouTube?
If you google "what's in my bag", you can find many people sharing what they keep in their bags on the Internet. By reading or watching those posts, you can take a look into how celebrities organize their bags. And you can also explore what are the life essentials for different careers.
Video by Scout Forsythe & GLAMOUR. All credits go to Scout Forsythe & GLAMOUR.
By chance we encounter the video, professional ballerina Scout Forsythe sharing what she carries around on GLAMOUR's YouTube channel. After watching the video, we wonder at how Thermoplastic Elastomer (TPE)-made products can help ballet dancers prepare for performance.
Toe Spacer / Toe Separator
Professional ballet dancers have rigorous training schedules. To perform at their best on stage, they spend the majority of their days in studios, practicing and rehearsing relentlessly. When wearing pointe shoes, their feet constantly tighten up in the small space. Wearing pointe shoes for hours can cause blisters, corns, and bruised toenails.
In this video, Forsythe had several toe spacers for two different uses. One is for pain prevention when wearing pointe shoes. The kind of toe spacers help keep the dancer's toes aligned from rubbing together. The other use is for muscle recovery. The kind of toe spacers help ballet dancers spread out metatarsals after a full day of training.
Forsythe mentioned in the video that she dances on pointe shoes seven hours a day. Toe spacers for pain prevention, as good companions for pointe shoes, should be anti-slip, soft, comfortable and non-allergenic.
PHOENIX translucent medical-grade TPEs
are excellent solutions. With their low specific gravity characteristics,
PHOENIX translucent TPEs
are so lightweight that they won't become a burden for ballet dancers. Toe spacers made with PHOENIX TPEs are durable due to good tear strength and compression set properties.
In the video, Forsythe shared a little hack that she put muscle-recovery toe spacers in the fridge to help reduce toe inflammation. PHOENIX
transparent
and
translucent TPEs
are low temperature resistant and can retain elasticity and durability in cold conditions.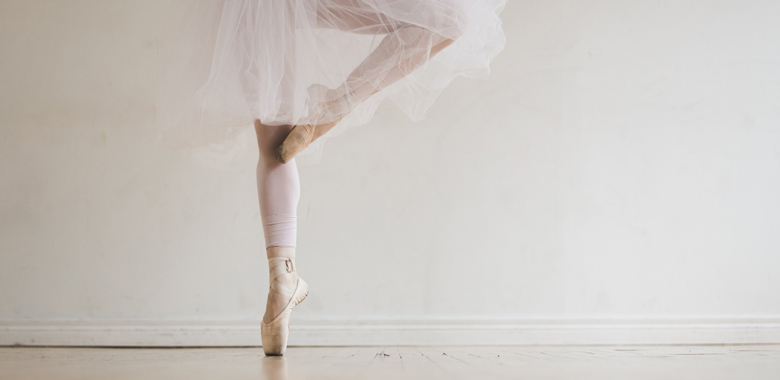 (Picture A: Photo by Matthew Henry from Burst) When wearing pointe shoes, ballet dancer's feet constantly tighten up in the small space.
Theraband / Resistance Band
Stretching is fundamental before performance or rehearsal to keep ballet dancer muscles and joints limber. It helps dancers build flexibility and prevent injury in the latter stage of exercises. Every ballet dancer has their own warm up routines. Some ballet dancers do pilates exercises and yoga exercises to help them warm up.
Therabands / resistance bands are extremely helpful for stretching and strengthening muscle groups. They can help ballet dancers do toe exercise, metatarsal exercise, and some resisted inversions. In this video, Forsythe uses many therabands / resistance bands with different resistance levels, from light, medium, and heavy. Different levels of resistance band offers a different amount of tension.
PHOENIX TPEs
offer diverse grades with individual hardness, elongation at break properties, which is suitable for manufacturing therabands with various resistance levels and thickness. In addition, PHOENIX TPEs are easy to process and color, it allows unlimited therabands design. Last but not least, PHOENIX TPEs don't contain natural rubber latex. It is an ideal choice for latex-sensitive users.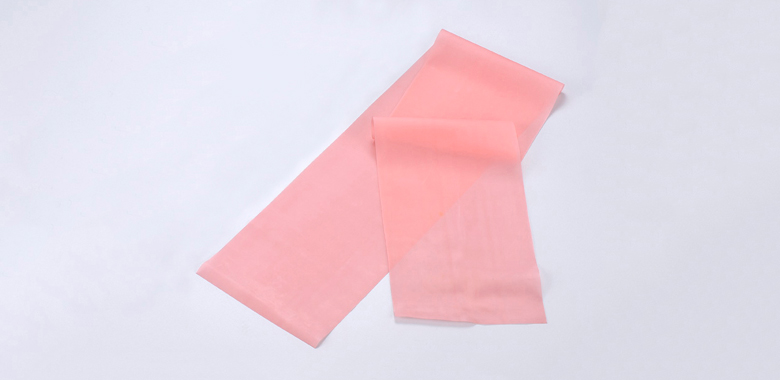 (Picture B: Photo by Phon Tech) Resistance band made with TPEs is hypoallergenic.
Article Classification
Article keywords