K 2022
2022.04.12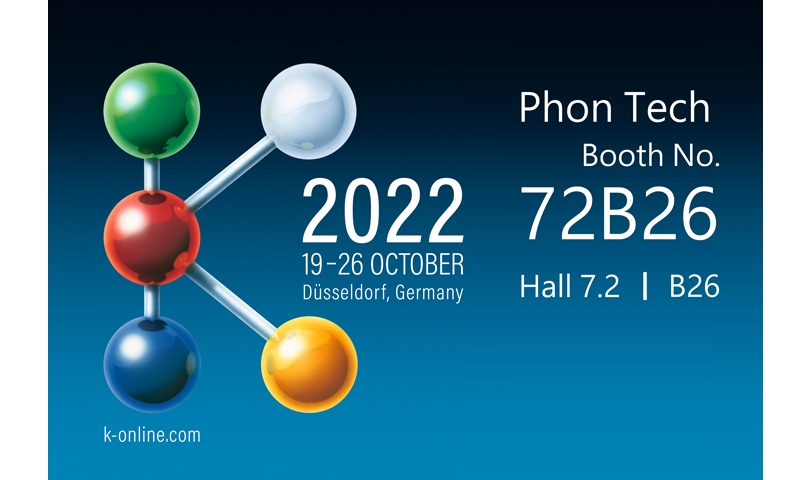 Show Name: K 2022
Date: 19 - 26 OCT, 2022
Location: Düsseldorf, Germany
Phon Tech Booth No.: Hall 7.2, B26
---
As the world's leading trade fair for the plastics and rubber industry, K 2022 will once again be the global industry highlight of the year for ground-breaking innovations and developments as well as visionary inspiration. Industry and researchers will present trade visitors future perspectives and solutions for the sector.
At K you will meet user industries from all over the world with high growth potential – industries that rely more than ever on energy-saving and environmentally friendly products of the plastics and rubber sector to meet the demands of the future.
Phon Tech will introduce our high purity Thermoplastic Elastomers (TPEs) at K 2022. We look forward to meet you there!
K-ONLINE.COM