PHOENIX TPEs passed USP 151 Pyrogen Test
2019.08.07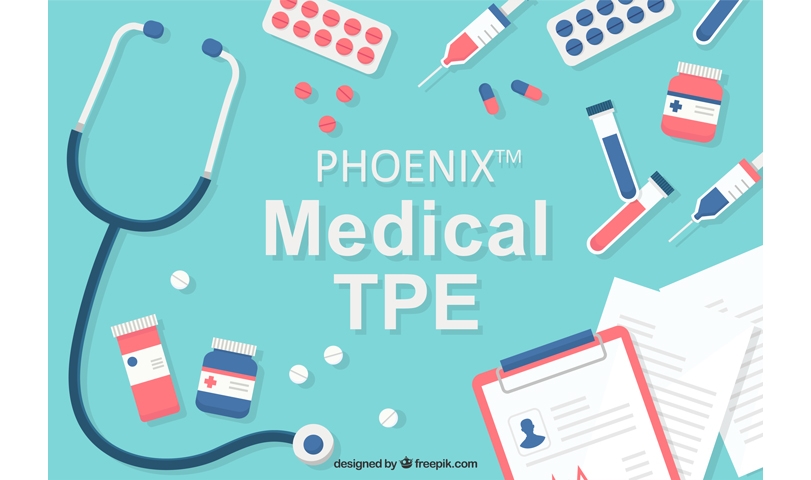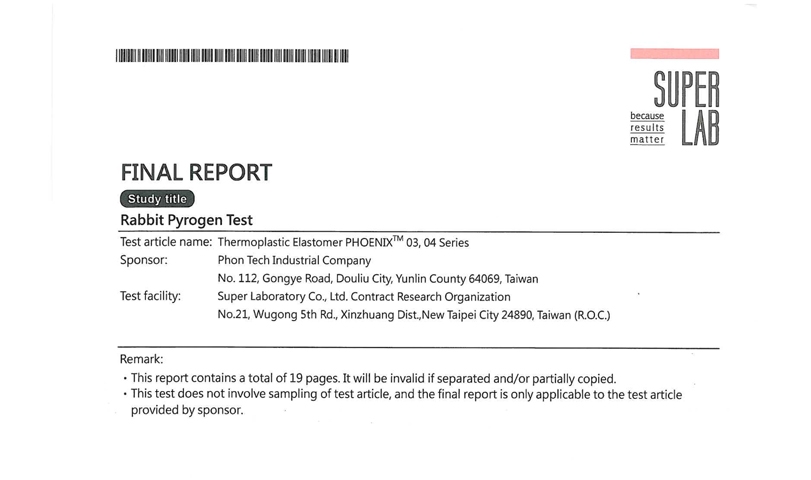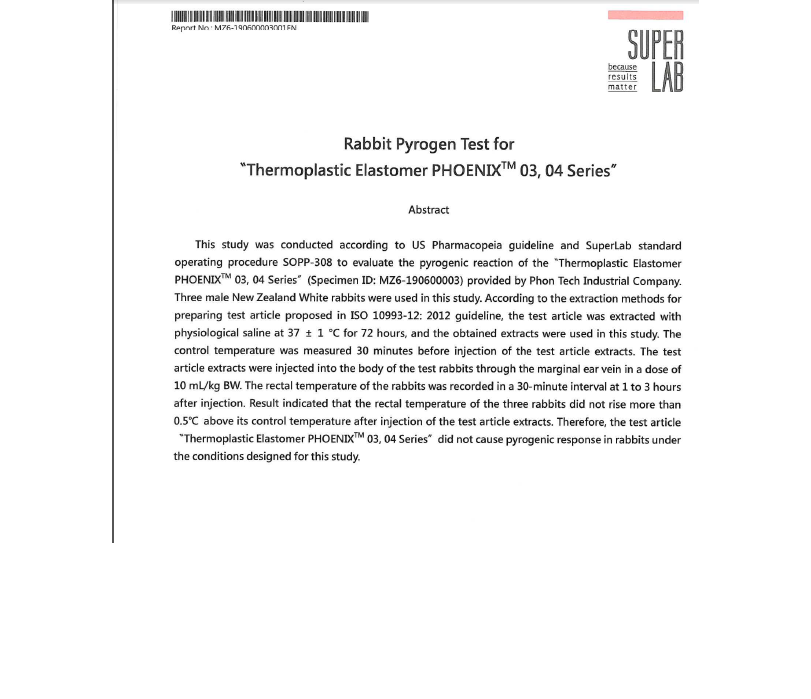 A pyrogen is a substance causing induction of a febrile response (elevation of body temperature, fever) which can be fatal in humans and animals.

No one would like to get a fever after conducting a medical treatment or taking a pill. Therefore pyrogen test is crucial for medical device or medicine container.

PHOENIX TPE compounds can be used for many medical appliances that will in contact with human skin or tissue, such as a medical tube, syringe seals, UBT balloon, face masks, etc....

Phon Tech has submitted PHOENIX 03, 04 series Thermoplastic Elastomers for pyrogen test. The test result indicates that PHOENIX TPEs were considered as the absence of pyrogen. Material hardness is available from 35 to 80 Shore A.

A test certificate is available and for more details please contact our sales representative.