Phon Tech is ISO 9001:2015 certified!
2018.02.01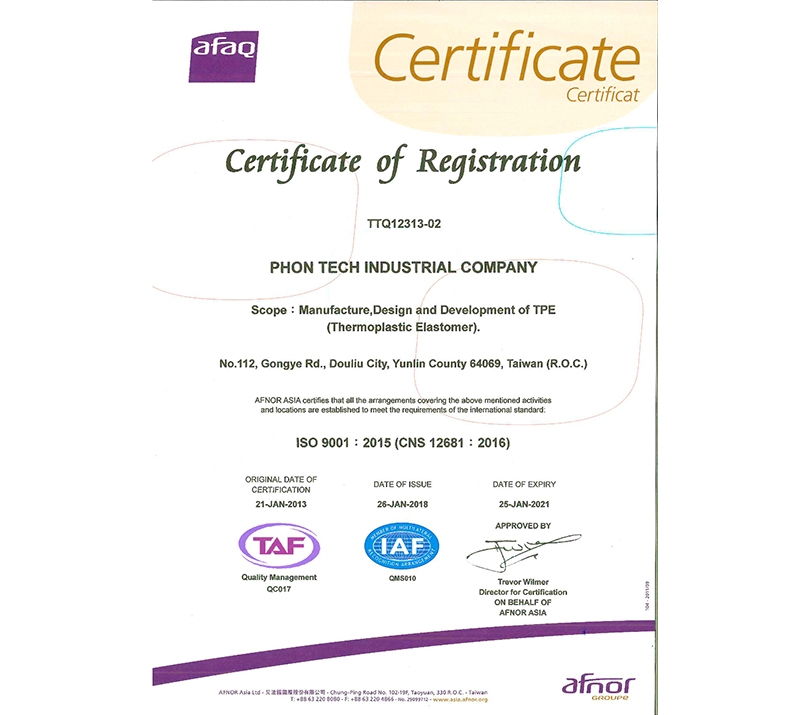 Phon Tech has been ISO 9001:2008 certified since 2013. And we are now proud to announce that we have achieved ISO 9001:2015 certification from AFNOR Asia Ltd for our Quality Management System (QMS). We are dedicated to ensure that we have top class quality control over our products, service, and daily routines that are related to our business.

About Phon Tech
PHON TECH specializes in Thermoplastic Elastomers compounding. We are customer oriented and dedicate ourselves to deliver seamless service, timely technical support, conceptual & technical innovation, total solutions and value-adding TPEs.